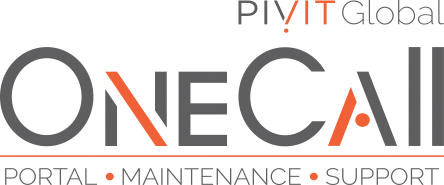 PivIT Global is focused on providing our clients with the highest quality IT hardware, the industry's best maintenance options, and a global professional services reach, all while maintaining a company that is about more than just "IT". OneCall is PivIT's Maintenance offering, which will support you in extending the useful life of your existing stable infrastructure while pushing off forced, unneeded and expensive upgrades.
OneCall understands the attention and care that your network demands, and we can assure you that you have made the right decision. PivIT OneCall Maintenance solutions are backed by a team of highly trained and experienced technical support engineers. We strive to provide you with excellent support, and we want you to know what to expect when you contact us.
OneCall, from PivIT Global, offers a range of support and maintenance options to its customers. From traditional technical support and troubleshooting to advanced, critical infrastructure maintenance - OneCall does it all.
- Offices, hubs and depots across the globe
- Clients in 43 countries globally
- 25+ OEMs stocked and supported
- Solutions based sales and support

One of our OneCall distribution centers, located in Portland, OR.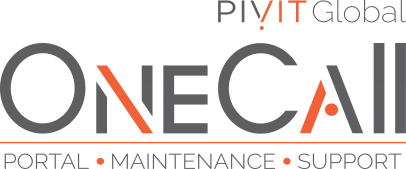 With a portal to manage your networks and contracts from a single pane of glass, to unbeatable maintenance options and award-winning technical support - OneCall truly can accommodate any unique need.
Ready to do more with your network maintenance?
Reach out to OneCall today!
Copyright 2019 © PivIT Global